ALICANTE · APRIL 20, 2024
A guide made to help you with all those possible doubts about the experience. What is IG, sponsors, programmes, tracks, golden rules, contact… we highly recommend you to see it once you receive it in your email or in this section.
Weeks before the event, we will share with all of you a briefing with all the necessary information for the development of the event. This briefing can be digital and/or in person.
More information soon.
P.N SALINAS SANTA POLA
Las Salinas de Santa Pola is a Spanish protected natural area located in the municipality of Santa Pola, which is part of the province of Alicante, in the Valencian Community.
SERRA ESCALONA
Sierra Escalona is an SPA (Special Protection Area for Birds) located in the extreme south of the Province of Alicante bordering the Region of Murcia. In its municipal division, this land belongs to the municipalities of Orihuela, Pilar de la Horadada and San Miguel de Salinas.
VÍAS VERDES DEL RÍO SEGURA
A surprising axis that connects and allows you to visit, at a gentle pedal stroke, historic towns such as Orihuela, Murcia or Guardamar. Its 50 kilometres in length make this corridor a must-see itinerary for cycle tourists who wish to discover the south of the Valencia Region.
COTO DE PINOSO MOUNT
It is located in the municipality of Pinoso, nestled in the Sierra del Reclot mountain range, one of the most important forest areas in Pinoso and a defining element of the municipality's geographical identity. A large part of this natural area is dominated by a dense mass of Aleppo pines.
SIERRA DEL MAIGMÓ
It has a maximum altitude of 1296 m, at the peak of the same name, and occupies an area of approximately 1280 ha. Few peaks overshadow it in the area where this colossus stands, in the heart of the Paraje Natural del Macizo del Maigmó, with an omnipresent view from all over the Alicante countryside.
IBI
Ibi is a municipality in the interior of the province of Alicante, in the Valencian Community, Spain. Located in the comarca of Hoya de Alcoy, it is the largest town in the geographical sub-comarca of Hoya de Castalla.
From the management of IRON GRAVEL we advise a detailed reading of our regulations, to be aware of all the information integrated in the experiences that are going to be carried out. We also advise you to read our FAQ section with answers to the most frequently asked questions.
CP-1 Orihuela. Km 130 from 10:00 to 12:00.
(calculated on averages of 26 and 20 km/h Ø) Nissan Grupo Marcos – Orihuela
CP-2 Pinoso. Km 204 from 14:00 to 17:00.
(calculated on averages of 23 and 17 km/h Ø) Restaurant El Poli Pinoso
CP-3 Villena. Km 257 from 16.15 to 21:00.
(calculated on averages of 22 and 16 km/h Ø) Polideportivo de Villena
Iron Gravel se compromete a cumplir y respetar en todo momento las medidas restrictivas en todos nuestros eventos, para garantizar unas experiencias completamente seguras para todos los participantes del mismo. Llegado el momento, cumpliremos con las medidas que en ese momento estén aplicadas en la Comunidad Valenciana, territorio de realización de nuestros eventos Iron Gravel e IG 360.
Se pueden consultar dichas medidas Covid-19 actuales en: https://coronavirus.san.gva.es/es/inicio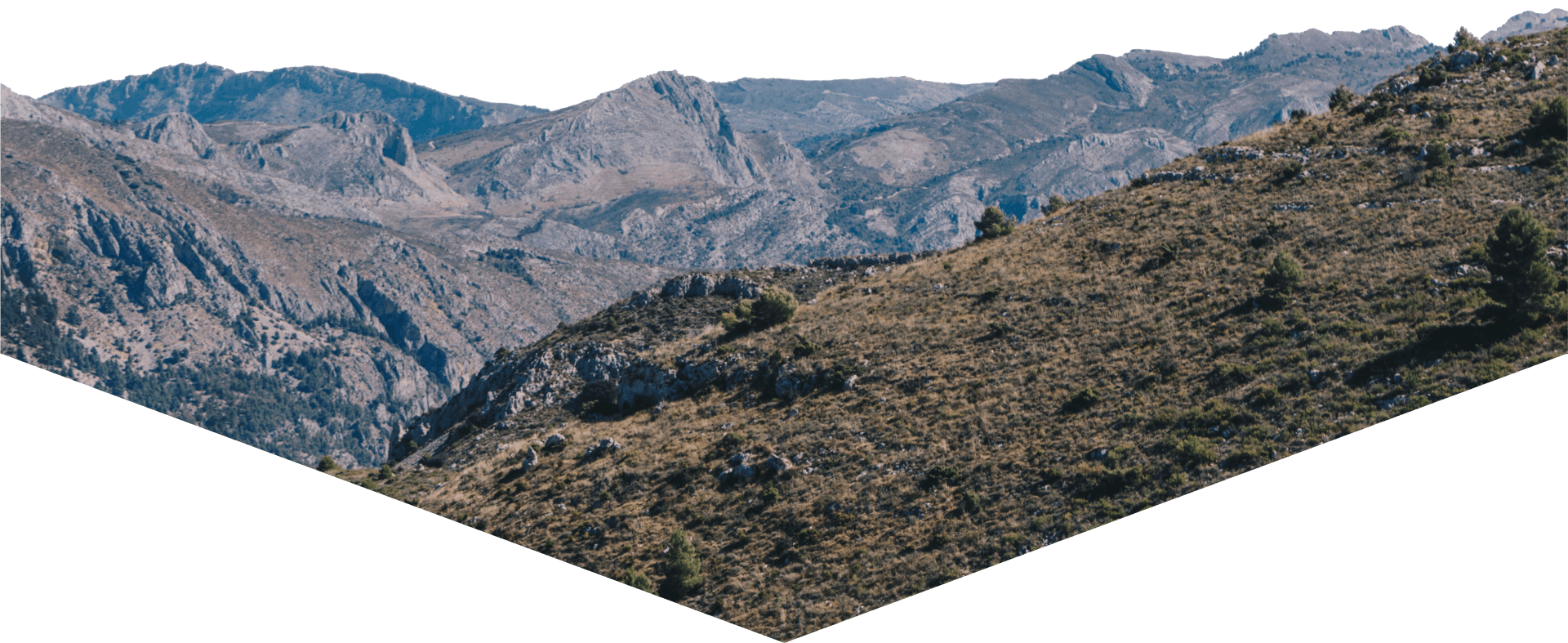 If you still have questions about IRON GRAVEL, here is a section with frequently asked questions to answer them.



INSTITUTIONAL COLLABORATORS











Learn more about the IRON GRAVEL values and our regulations to enjoy a unique experience in your edition.